Actifeed is a distributor of ingredients, additives and nutritional specialties primarily marketed to the feed industry. It represents companies from many parts of the world and it sells not only in France but in other countries as well.
Actifeed thoroughly understands the products it distributes as well as the needs of its clients and the clients of a network of primarily European distributors it has carefully built over a period of years. Actifeed is continually seeking new innovative products it can offer to its existing and growing customer base.
Actifeed can respond to technical inquiries relating to the efficacy of the products it markets. It can also provide information on their safety and environmental impact. We are prepared to assist our clients in meeting the requirements of today and tomorrow.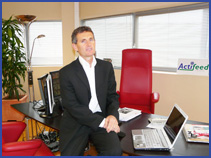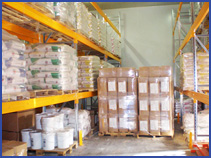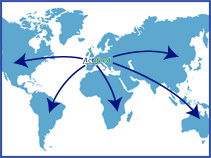 Intro - Welcome - Presentation - Contact - Actilyte - Yucca - Peat - SQM - Klinofeed - Microtracer -
Green Solution - Red Riddance - Soy Chek - Legal mentions - Web site map